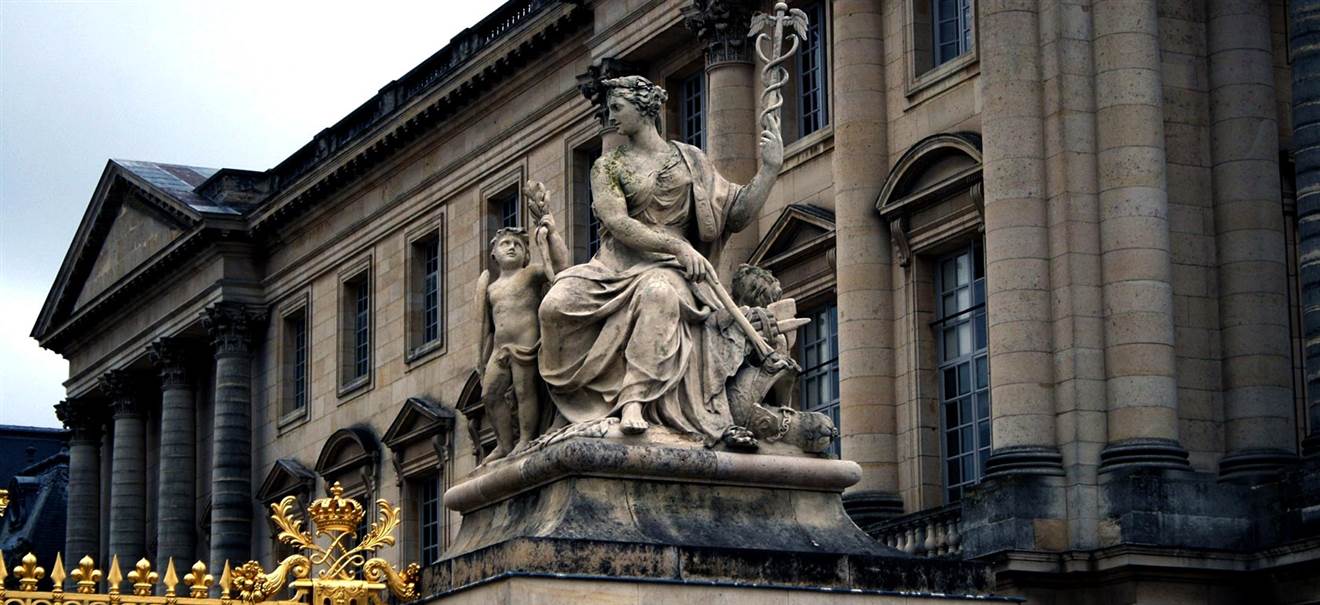 Versailles Palace – Entrance with Audioguide
To product
Highlights
Visit the most famous royal palace of the world! Get to know the real meaning of the word "luxe" visiting the royal chambers, the gardens and all the fancy spots. The palace was first built in the XVII century as a hunting retreat for King Louis XIII but soon became the royal residence for all the kings to come until the French revolution in 1789.
The refined, expensive taste French is everywhere, everything is ornamentated. More than 700 rooms, 1200 fireplaces, 67 staircases…  From all the furniture, cutlery and every-day use objects to the royal bed, carpets and sculpture, discover thousands of details and try to picture yourself back in the XVIII century. These  are more than enough reasons that made UNESCO list this attraction on his world heritage list.
An audioguide will help you not to lose sight of every area, and will tell you the history behind every corner.

How does it work?
You can pick up your tickets the day of your visit at our agency at GUIDATOURS, 10 avenue du Général de Gaulle, 78000 Versailles.
All visitors have to go through a security check. This is mandatory and at peak hours long lines may occur. Bringing an umbrella is always a good idea to protect you from the sun or the rain.

Opening  hours
Closed on Mondays
1 April - October 31 - 09:00 to 18:30
1 November - March 31 - 09:00 to 17:30
What is included?
Access to the Grand Apartments
Access to the Hall of Mirrors
Access to the Chamber of the King and the Queen's Chamber.
Access to Mesdames Apartments.
How to get there?
By train
RER line C arrives at Versailles Château - Rive Gauche train station, just 10 minutes' walk to the Palace.
SNCF trains from Gare Montparnasse arrive at Versailles Chantiers train station, which is 18 minutes on foot to the Palace.
SNCF trains from Gare Saint Lazare arrive at Versailles Rive Droite train station, 17 minutes on foot to the Palace.
By Shuttle
Versailles Express offers transport to the Palace of Versailles from the Eiffel Tower in Paris from Tuesday to Sunday:
In low season (November to March): 1 departure a day, at 2.00 pm (return at 6.00 pm).
In high season (April to October): 2 departures a day, at 8.00 am (return 12.30 pm) and 2.00 pm (return at 6.00 pm).
Take the bus in Paris from Port de la Bourdonnais: parking Bateaux Parisiens, at the base of the Eiffel Tower on the banks of the Seine.
By bus
The
RATP bus line 171
runs between Pont de Sèvres (terminus of the Paris metro line 9) and the Palace of Versailles in 30 minutes without traffic.
T+ tickets can be used for this journey.