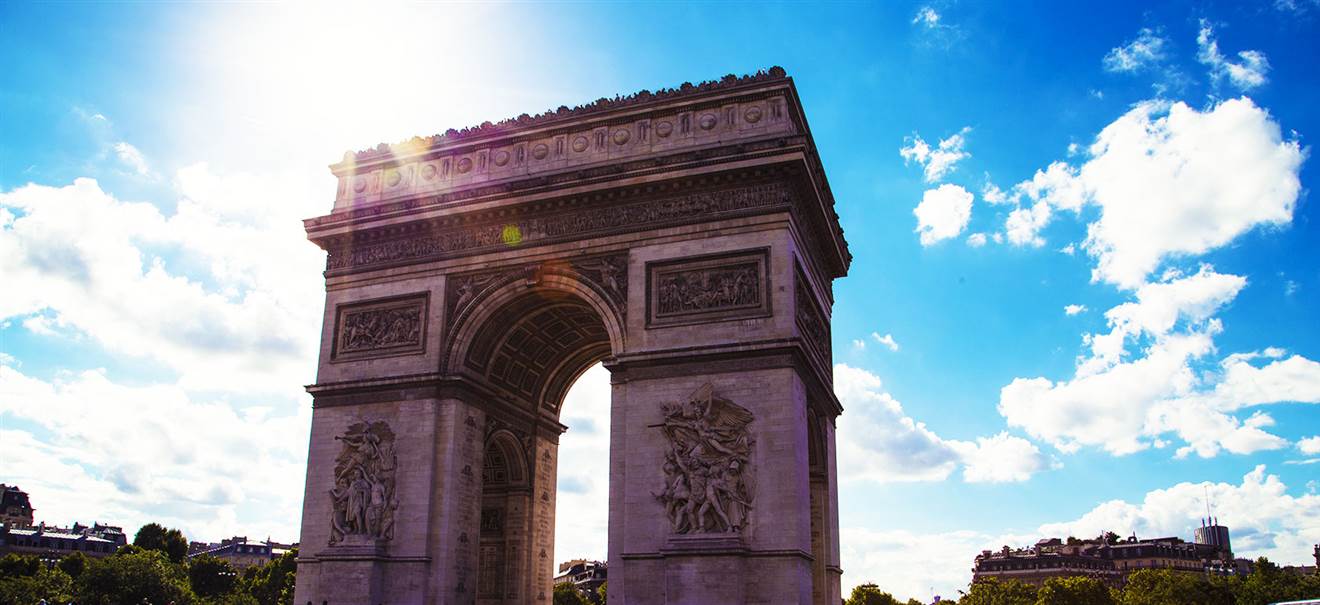 Arc de Triomphe 'Skip the line'
To product


It is the centrepiece of the Place Charles de Gaulle-Etoile, from where it majestically overlooks the Champs Elysées.
Commissioned by Napoleon in 1806 in homage to French military victories, the arch was completed 30 years later during the reign of Louis Philippe, the last King of France, who dedicated the monument to the glory of the revolutionary army and the French army in general. It is adorned with sculptures depicting scenes from Napoleon's epic battles.
The Big Hall within the monument has been redesigned. The new scenography is divided into seven sections and takes a modern, interactive approach to tracing the history of the Arc de Triomphe.
From the 50-metre high terrace on top of the Arc de Triomphe, you're invited to admire each of the twelve avenues that stem from the monument, most of which bear the name of a famous battle fought by Napoleon, such as Friedland and Wagram. Paris is literally at your feet as you look out over the capital's historic avenue with, on the one side, the Champs-Elysées, the place de la Concorde, the Tuileries Garden, and the Louvre and, on the other, the Arche de la Défense.

Buy your tickets online and avoid the enormous waiting lines!
Tickets are non-refundable.
Entrance is free for  children under 18 years old.
Opening days and times:
October 1- March 31: 10am - 10.30pm.
April 1 - September 30: 10am - 11pm.
Open only in the afternoon on May 8, November 11, and July 14.
Last admission 30 minutes before the closing of the monument.
Access:
Place Charles de Gaulle, 75008 PARIS

Departure Point:
You can pick up your skip the line tickets at our Information Centre:  29, rue de Rivoli 75004 Paris