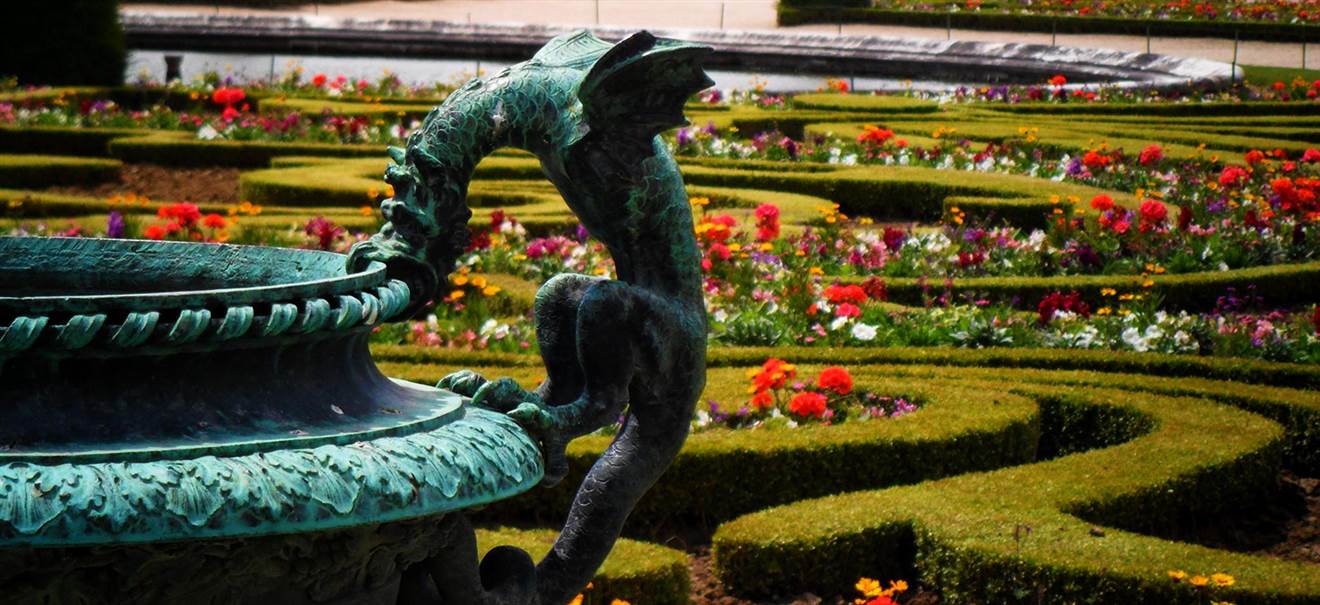 Versailles Palace – All areas entrance (Passport)
To product
Highlights
Now you know how to visit Versailles! With this ticket you'll have access to the palace, Marie Antoinette's hamlet and separate estate and the Musical Fountains Show or the Musical Gardens. Find the secret passage she used when the French Revolution broke up to reach the king's room.
During its peak of maximum wealth and luxury as home of the French royal court, Versailles held more than 10,000 people, and the palace and surroundings will always be associated with extreme opulence and extravagance.
And for the final prize, the Musical Fountains Show or the Musical Garden (it depends on the day you're visiting). The former allows you to amble by the fountains and groves as the water features match with classical music. The latter gives you a courtly walk through the gardens as classical music sets the ambiance. Either way, enjoy a king-worthy evening!
How does it work?
You can pick up your tickets the day of your visit at our agency at GUIDATOURS, 10 avenue du Général de Gaulle, 78000 Versailles. We advise you to come before 11am, in order to have enough time to visit the whole Estate of Versailles.
A deposit of 20€ by audiopen will be asked and refunded when you return the audiopen at Guidatours office (before 6.00pm)

All visitors have to go through a security check. This is mandatory and at peak hours long lines may occur. Bringing an umbrella is always a good idea to protect yourself from the sun or the rain.
Opening  hours
From 09:00 to 18:30, except  Mondays

Fountain Display (Grandes Eaux Musicales):
on Saturdays and Sundays from April 5th to October 26th
on Tuesdays from May 20th to June 24th + on April 18th + on May 8th and 29th + on August 15th.
The fountain show is displayed every Saturday and Sunday from 11-12 am and 3.30 - 5.00 pm (2.30 - 4.00 pm on Tuesdays)

Musical Gardens (Jardins Musicaux):


on Tuesdays and Fridays from April 1st to May 13th and from July 1st to October 28th.

Groves open from 9 am to 6.30 pm
Music plays from 10 am to 6.30 pm
Fountain Mirror water display from 9 am to 6.30 pm, every 10 minutes.       
What's included?
All areas of the Versailles museum and estate (Palace of Versailles, Trianon Palaces and Marie-Antoinette's Estate, the gardens)
All temporary exhibitions
Access to the Palace audio-guide (in 11 languages).

 Access for the Musical Gardens and Fountain Show (From April to October)
How to get there?
By train
RER line C arrives at Versailles Château - Rive Gauche train station, just 10 minutes' walk to the Palace.
SNCF trains from Gare Montparnasse arrive at Versailles Chantiers train station, which is 18 minutes on foot to the Palace.
SNCF trains from Gare Saint Lazare arrive at Versailles Rive Droite train station, 17 minutes on foot to the Palace.
By Shuttle
Versailles Express offers transport to the Palace of Versailles from the Eiffel Tower in Paris from Tuesday to Sunday:
In low season (November to March): 1 departure a day, at 2.00 pm (return at 6.00 pm).
In high season (April to October): 2 departures a day, at 8.00 am (return 12.30 pm) and 2.00 pm (return at 6.00 pm).
Take the bus in Paris from Port de la Bourdonnais: parking Bateaux Parisiens, at the base of the Eiffel Tower on the banks of the Seine.
By bus
The 
RATP bus line 171
 runs between Pont de Sèvres (terminus of the Paris metro line 9) and the Palace of Versailles in 30 minutes without traffic.
T+ tickets can be used for this journey.