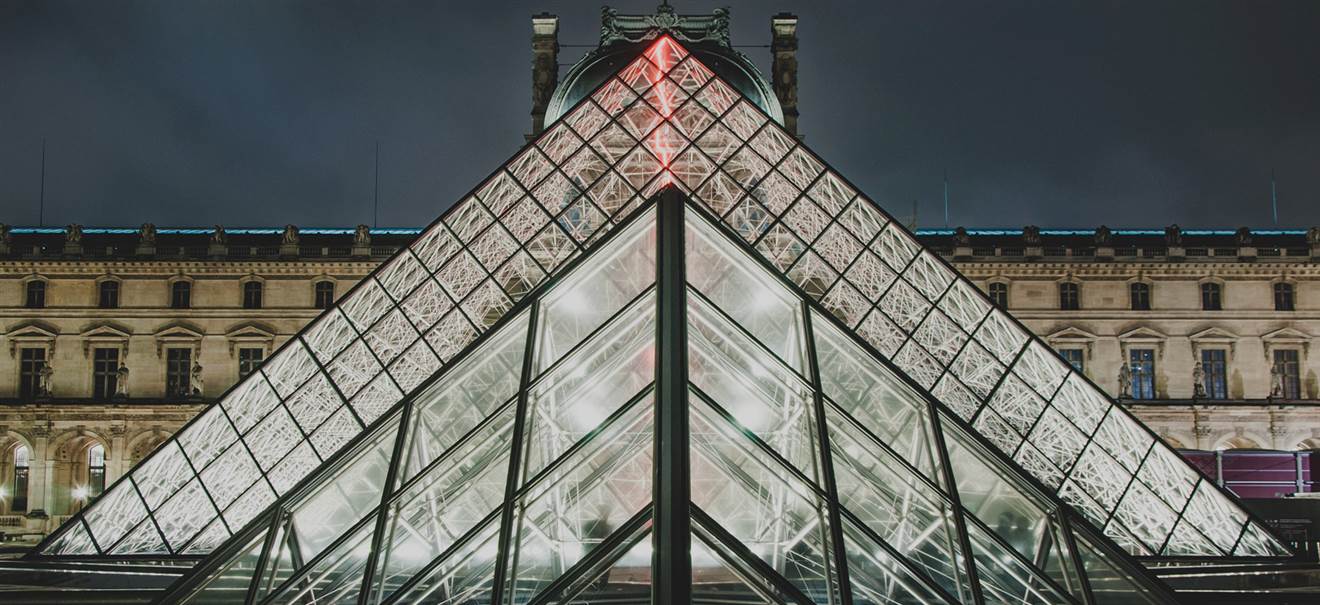 Louvre Museum Skip the line!
To product
Today, the Louvre is one of the most important and most visited museums in the world. It is also the biggest museum in Paris, extending over 210,000 m². This former royal palace, residence of the Kings of France has a long history from the Capetian kings of the 12th century to the present day.
During the French Revolution, in 1793, it was transformed into a national museum. In 1988, President François Mitterrand decided to make the Louvre the greatest museum in the world and commissioned the architect Leoh Ming Pei. The latter built the 20-metre-high glass pyramid which forms the entrance to the museum.
The museum presents 35,000 works, in eight different departments: Oriental Antiquities, Egyptian Antiquities, Greek, Etruscan and Roman antiquities, Islamic arts, Sculpture, Art Objects, Paintings, and Graphic Arts from the Middle Ages until 1848. Among the most famous works on show are The Mona Lisa by Leonardo da Vinci, La Liberté Guidant le Peuple by Eugène Delacroix, The Venus de Milo, or the Code d'Hammurabi.|

Tickets are non-refundable.

Under-18s do not have to buy a free ticket at the ticket office if they are accompanied by their parents, who have an entry ticket to the museum (or monument). They walk through with their parents, and will only need to show their ID.
Optional Audioguide
We made you a tour in the most interesting museum in the world. The most important masterpieces in two hours. The optimal time to not get tired and learn a lot of new things about Leonardo da Vinci, Venus de Milo, Raphael and Michelangelo. When Venus lost her arms, why does France's lady liberty have her breast exposed, what kind of issues did Freud find in Leonardo, is Dan Brown right and where is the museum can you hunt foxes? We will tell you the history of the Louvre and show you how the palace looked during the kings' reign. Don't you want some interesting history to go with your selfie with the Mona Lisa? If you do, add the Audioguide option to your booking!
Museum Schedule
Open everyday (except on Tuesdays): from 9am to 6pm.
Monday 9am - 2pm (March, April and May)
Wednesday and Friday: 9am-10pm.
14 July: free entrance, closing time 6pm
24 and 31 December: closing time 5pm


Open on those public holidays:
Easter | Easter Monday | Ascension Day | Whitsuntide | Whit Monday | 14 July | 15 August | 1 November | 11 November


How does it work?


Please select the date and time you want to visit the Louvre Museum. After your entrance you can stay as long as you want!

Please bring your ID!
Louvre Museum address: 
Rue de Rivoli, 75001 Paris