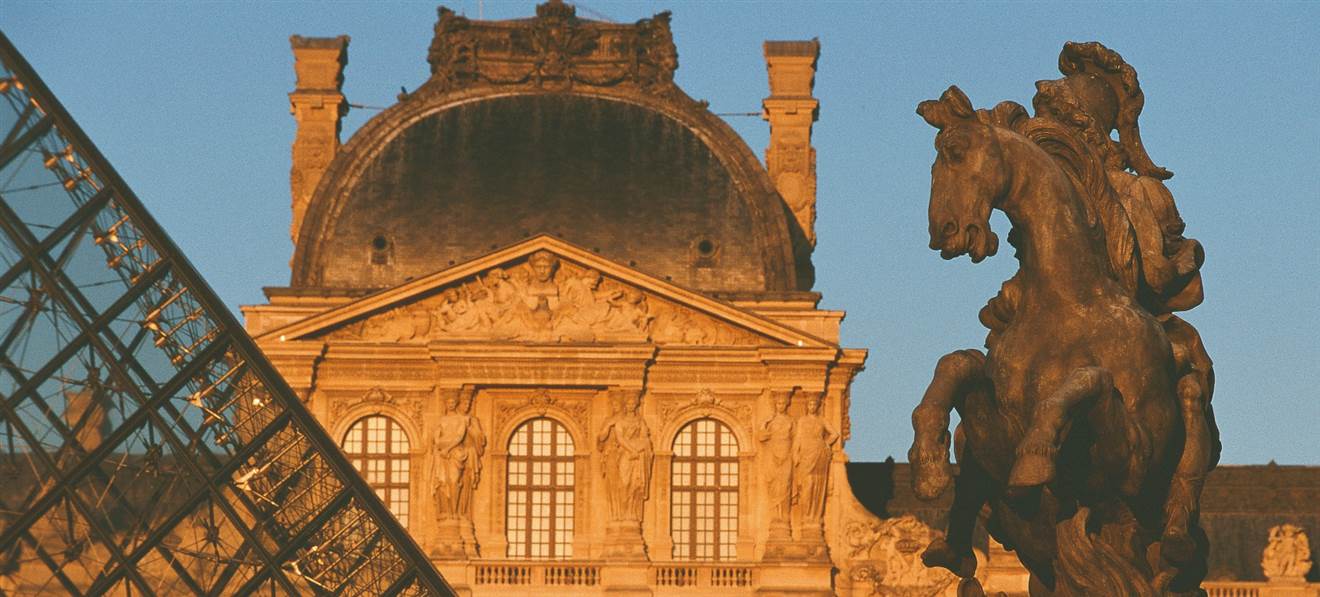 Paris Museum Pass (including 50 museums and monuments)
To product
The Paris Museum Pass will allow you free entry, Priority Access, to more than 50 museums (permanent collections) and monuments in Paris and the surrounding region!The Paris Museum Pass grants 1 entry per site, whatever the duration of the pass
You will be given a flyer with all the information you need to know about the featured museums and monuments. The more you visit, the more you save!
Among monuments included you will be able to visit:
PARIS
Arc de Triomphe,Musée de l'Armée - Tombeau de Napoléon 1er,Centre Pompidou - Musée national d'art moderne,Musée national des Arts asiatiques - Guimet,Musée des Arts décoratifs,Espaces Mode et Textile,Espaces Publicité,Musée Nissim de Camondo,Musée des Arts et Métiers,Musée de l'Assistance Publique - Hôpitaux de Paris*,Musée du quai Branly,Chapelle expiatoire,La Cinémathèque française - Musée du Cinéma,Cité des Sciences et de l'Industrie - universcience,Conciergerie,Musée national Eugène Delacroix,Musée des Égouts de Paris,Musée Hébert*,Musée de l'Institut du Monde arabe,Musée d'art et d'histoire du Judaïsme,Musée du Louvre,Musée national de la Marine,Musée de la Monnaie*,Cité de l'Architecture et du Patrimoine - Musée des Monuments français,Musée Gustave Moreau*,Musée Cluny - Musée national du Moyen Âge,Cité de la Musique - Musée de la Musique,Crypte archéologique du Parvis Notre-Dame,Musée national de l'Orangerie,Musée de l'Ordre de la Libération*,Musée d'Orsay,Panthéon,Musée des Plans-reliefs,L'Adresse Musée de la Poste,Musée Rodin,Sainte-Chapelle

PARIS REGION

Musée de l'Air et de l'Espace,Musée d'Archéologie nationale et  Domaine national de Saint-Germain-en-Laye,Sèvres, Cité de la céramique - Musée national de la céramique,Abbaye royale de Chaalis,Château de Champs-sur-Marne,Musées et domaine nationaux du Palais impérial de Compiègne,Musée Condé - Château de Chantilly,Musée national de la Coopération franco-américaine - Château de Blérancourt*,Musée départemental Maurice Denis,Château de Fontainebleau,Château de Maisons-Laffitte,Musée national des Châteaux de Malmaison et Bois-Préau,Château de Pierrefonds,Musée national de Port-Royal des Champs,Château de Rambouillet, Laiterie de la Reine et Chaumière aux Coquillages,Musée national de la Renaissance - Château d'Ecouen,Maison d'Auguste Rodin à Meudon,Basilique cathédrale de Saint-Denis,Villa Savoye,Musée national des Châteaux de Versailles et de Trianon,Château de Vincennes
Important information:
Due to the new entrance policy of the Louvre Museum, all the holders of Paris Museum Pass need to book the date and the time for the entrance online. This reservation is free.
In the confirmation e-mail you will receive a PDF with all the information about how to book your Louvre Museum entrance once you collect your pass.
Exchange your printed voucher at:
Paris Tourist Office
29 rue de Rivoli, in front of the BHV store
75004 Paris
Note: Free access for young people under 18 years old and Europeans union residents under 26 years old