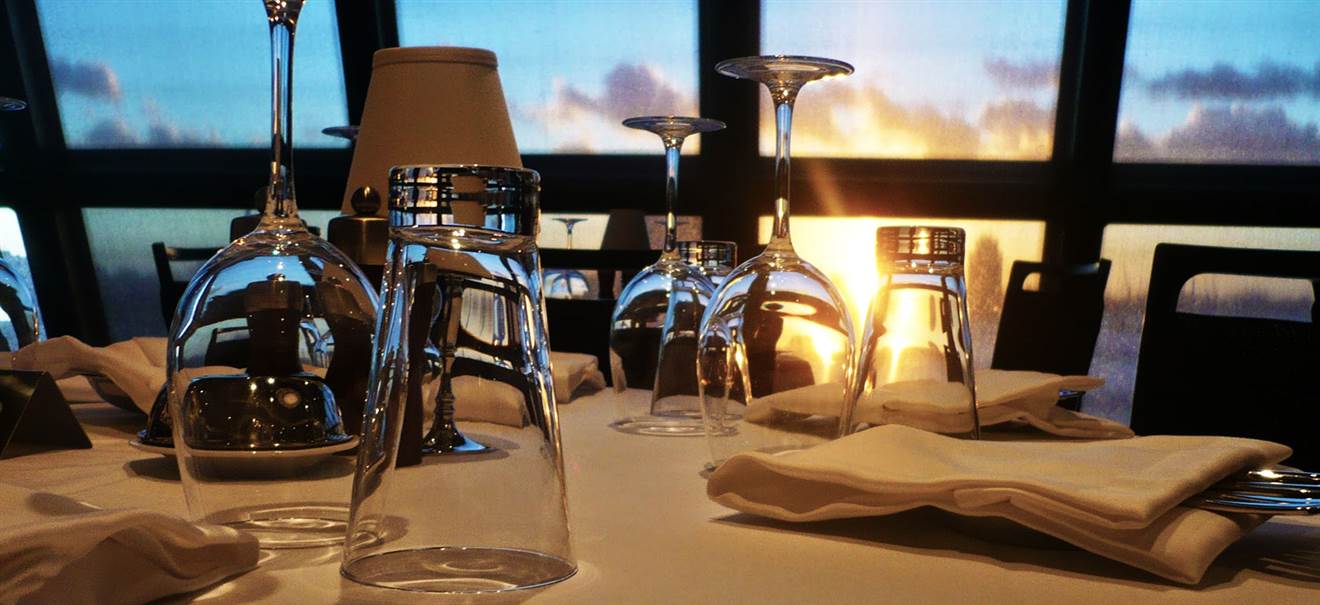 Paris Bistro Dinner and Cruise
To product
At the end of your day, enjoy a tour on the Seine in a glass encased boat with a panoramic view of Paris' most beautiful sights. An authentic dinner awaits you in our quayside café-restaurant.
Whether you are coming as a couple or in a group, you'll be welcomed with a smile and after a short wait you'll embark at the foot of the Eiffel Tower. Then the tour will begin and you'll admire a succession of prestigious monuments and listen to the heart-warming song "I love Paris in the summer…"


To learn history along the way, plug in your audio guide and choose your language (there are 13 languages to choose from). Your guide will let you in on lesser-known stories: famous lovers met in this town house… From bridge to bridge and bank to bank, you will be at the heart of lively Paris. Prolong the special moment at "Bistro Parisien" with your feet by the water and your eyes on the Eiffel Tower.         


The tour includes:
Fascinating commentaries to discover Paris, its history and its architecture
Audio guides with 13 languages and a guide on board
A visit to a glass-encased café restaurant with a breathtaking view of the Eiffel Tower
Inclusive menu with a la carte choice (starter + main course or main course + dessert), a glass of champagne as aperitif, drink (glass of wine or beer 25 cl or soft drink).
Table service.

The Bistro Parisien revisits delicious recipes in individual casserole dishes.
Choice of starters
Millefeuille of aubergine, tomato and mozzarella di bufala and baguettine with tapenade spread
Octopus, grenaille potatoes and scallion salad with a balsamic reduction
Velouté of peas with mint served with poached egg and crispy bacon bits
Citrus marinated prawns served with mango tartare and olive garnish
Choice of main courses  
Seared fillet of sea bream with anchovy oil and a side of artichokes à la barigoule
Burger Parmigiana (beef patty, romaine lettuce, tomato, rocket, parmesan) with fries (30 people maximum)
Beef confit served with sautéed vegetables and ravigote sauce
Suprême of farm-raised chicken in a crispy herb crust served with vegetable caponata
Extra-large sirloin steak (12 oz) with fries (€8 supplement)
Choice of desserts         
Limoncello babas topped with vanilla crème Chantilly
Old-fashioned rice pudding with half-cooked mango and passion fruit
Poached pineapple served with strawberries and almond milk ice cream
Small pot of Manjari chocolate crème sprinkled with crushed cocoa beans
Kids Menu (under 12 years old)     
Penne pasta topped with cheese or suprême of chicken breast with fries
Small pot of crème dessert or dessert of the day
Flavored water (25 cl)
Duration:
1 hour
Departure times:

Between 7pm and 10pm

Location
Pontoon number 3, Bateaux Parisiens (At the foot of the Eiffel Tower)
Port de la Bourdonnais, 75007 Paris