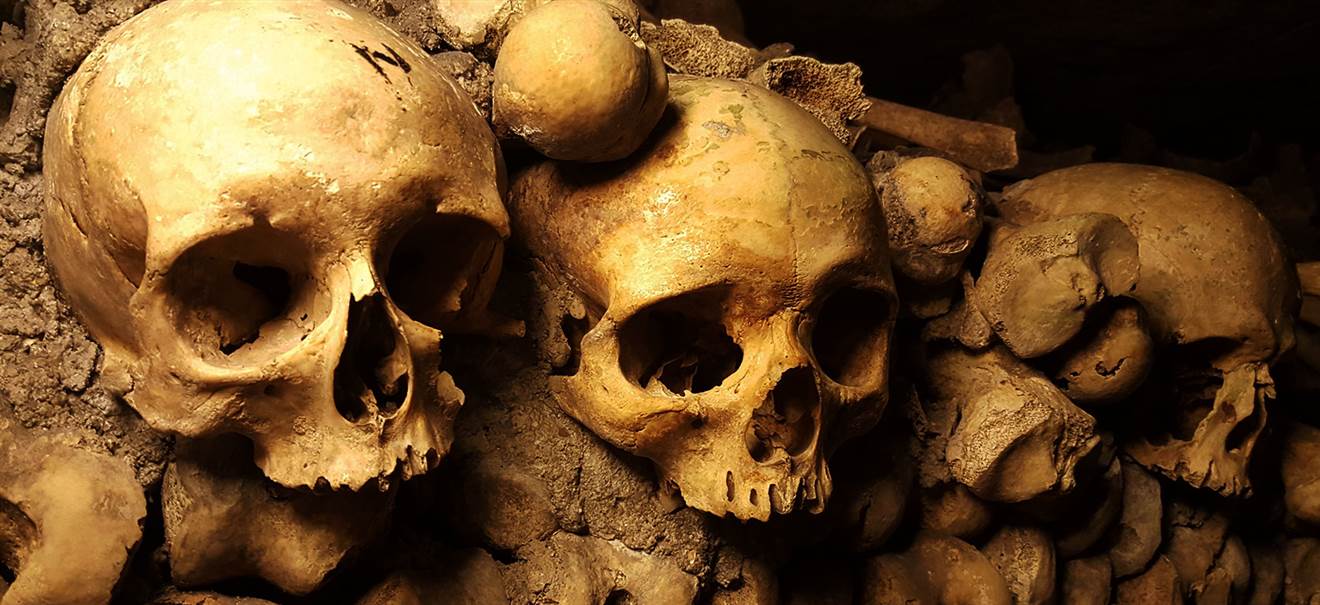 Catacombs of Paris Skip the line+Audioguide
To product
Discover the underground Catacombs of Paris! Since their creation, the Catacombs have aroused curiosity.
The Catacombs date back to the end of the 18th century, around 1788. They were built in the old Tombe-Issoire limestone quarries to move bones from Paris cemeteries that had fallen into ruin. Stones from the quarries were used to build Notre-Dame Cathedral and the Louvre, and to fortify the city of Paris.
Before entering the winding tunnels, visitors are greeted by a quote: Arrête, c'est ici l'empire de la mort ("Stop, here lies the Empire of Death"), perched above the doors that mark the beginning of a journey back through time. Visitors then walk down 130 steps, some 65 feet underground, to the dark tunnels decorated with bones from Paris cemeteries. On the walls, various phrases, poems and writings—some religious, others not—can be found among the bones, leaving visitors to reflect throughout mile-long tour.
The Paris Catacombs tour takes about 45 minutes. Prepare to climb another 83 steps to get out.
Practical Information:
The entrance to the Catacombs will be 30 minutes after the time indicated. You will have to show up at our  agency to get your e-ticket (7 Rue Lagrange, 75005 Paris)
The audio guide lasts about 30 minutes and is available for adults aged 18 and over
Kids audio-guide available (€5, paid on the spot).
The tour is unsuitable for people with heart or respiratory problems, those of a nervous disposition and young children. The Catacombs are not accessible for persons with reduced mobility.
Children under the age of 14 must be accompanied by an adult.
No toilet or cloakroom facilities available. 
Animals are forbidden.
Temperature: 14°C.
Distance covered : 2 km
130 steps to go down and 83 steps back up to street level.
The prices include:
Admission ticket with skip-the-line priority access
Audio-guide available in French, English, Spanish, and German
Address:
1 Avenue du Colonel Henri Rol-Tanguy 
75014 Paris
Book your tickets online!