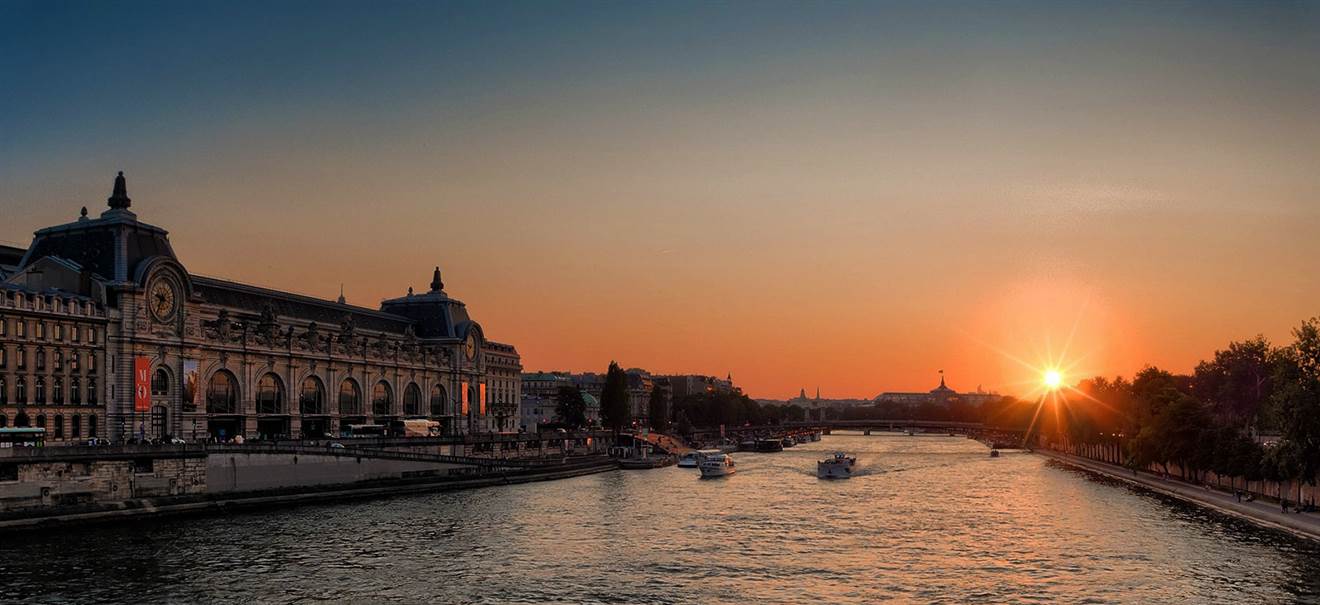 Orsay Museum 'Skip the line'
To product
A national museum, situated on the left bank of the Seine in the former Orsay railway station, built in 1898 by Victor Laloux for the World Fair. It was converted into a museum and inaugurated in 1986. The collections present Western painting and sculpture from 1848 to 1942, as well as decorative arts, photography and architecture. 
The Musée d'Orsay conserves and shows the largest collection of Impressionist and Post-Impressionist paintings in the world as well as outstanding Symbolist, Realist and Academic paintings. More than 5,000 paintings and drawings make up this collection including masterpieces like Le Déjeuner sur l'herbe and Olympia by Édouard Manet, the Danseuse âgée de quatorze ans by Degas, L'Origine du monde, Un enterrement à Ornans, L'Atelier du peintre by Gustave Courbet or five paintings from the Série des Cathédrales de Rouen by Claude Monet or Le bal du moulin de la Galette by Renoir. 
Buy your tickets online and skip the enormous waiting line!
 Tickets are non-refundable. 
Please note:
Admission to the Orsay Museum is free for children under 18yrs and for European nationals under 26 (with valid piece of identity).
Under-18s do not need to buy a free ticket if they are accompanied by their parents, who have an entry ticket to the museum (or monument). They walk through with their parents, and will only need to show their ID.
Opening Times
Everyday except Monday: 9.30am-6pm
Late opening on Thursday until 9.45pm.
Last admission 30 minutes before the closing of the museum.
Departure Point
You can pick up your skip the line tickets at our Information Centre: 2 rue des Pyramides, 75001 Paris
(close to Orsay Museum)