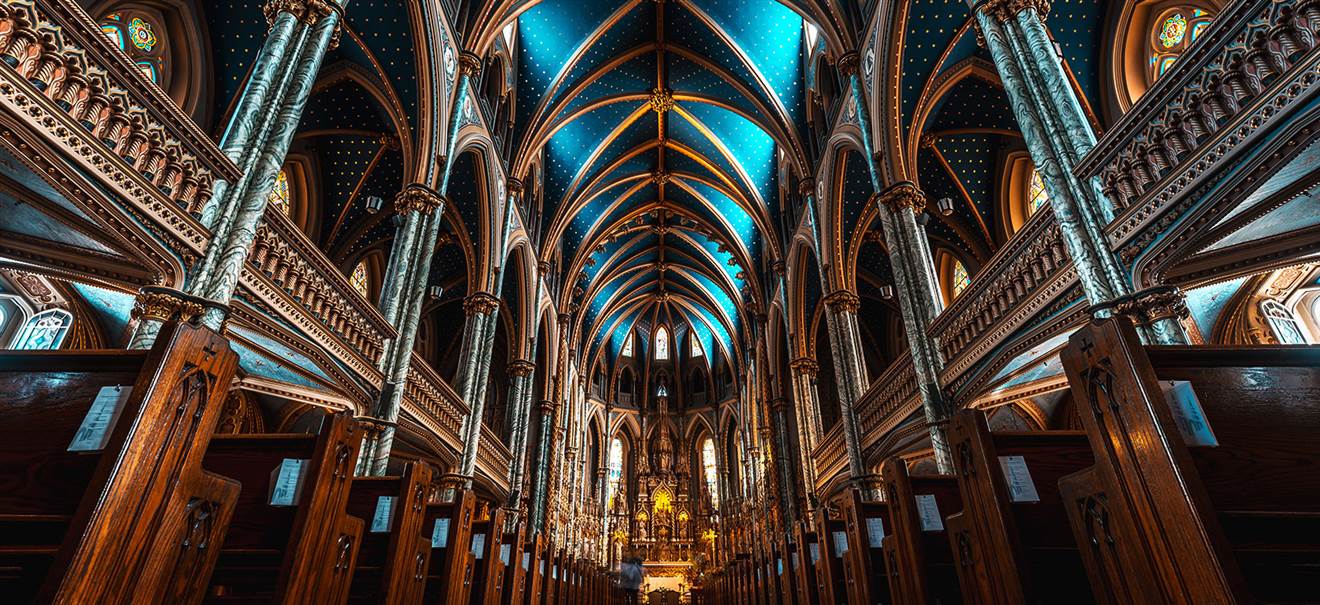 Notre Dame - Priority Access with Audioguide
To product
The Notre Dame is one of the most famous churches of the world. The beauty of the is hardly to describe in words and that is one of the reasons it is one of the most visited churches of the world. 
Enjoy an audio tour of Notre Dame de Paris Cathedral and the surrounding Latin quarter. 
You can make your way directly to the entrance of the Cathedral with skip-the-line access. You will be given the audio guide device at the reception, allowing you to discover the inside and outside of the Notre Dame Cathedral and Treasury and explore the Latin quarter.
Firstly, you will discover the inside of the Cathedral while listening to the commentary on: the Transept, the choir's Pietà designed by sculptor Nicolas Coustou, the choir with a sculpted wall, the Treasury which houses the holy vessels, ornaments and liturgical books, the silver statue of the Virgin Mary dating back to the 14th century, the chapter house, the nave and the Mays (large paintings) situated in the chapels.
You will then be able to admire the outside of the church with its impressive facade and three large portals, decorated with statues, which give access to the inside of the cathedral through two large wooden doors. You will also catch a glimpse of the famous gargoyles which evacuate the water from the gutters, far away from the wall to avoid it being damaged. You will continue your tour by exploring the Latin quarter: after listening to the commentary on the parvis of the cathedral, it is time to cross the Pont au Double bridge to quai de Montebello. You will bypass square René Viviani to walk along the historical rue Saint-Julien-le-Pauvre in the Sorbonne neighborhood. You will have a look at the Saint Séverin church on rue Saint Jacques and finish your tour with rue Galande.
At the end of the commentated tour, don't forget to give the audio guide devices back at the Cathedral reception.
Included:
 - Audio guide available in 7 languages: French, English, Spanish, Italian, German, Chinese and Japanese
 - Commentated tour of the inside and outside of the Cathedral, the Treasury and the Latin quarter
 - Skip-the-line direct priority access to security checks at the Cathedral entrance
 - Individual interactive map with the audio guide device with an integrated postcard for you to keep
 - An exclusive gift from the Cathedral: a static cling window decoration of the stained glass window


Address:
6 Parvis Notre-Dame - Pl. Jean-Paul II, Paris (take metro line 1, 4, 7, 11 or 14)



You will receive confirmation of the reservation of your tour by email as well as a voucher. Print the voucher and present it directly at the Notre Dame Cathedral reception. It is essential that you present a printed voucher.