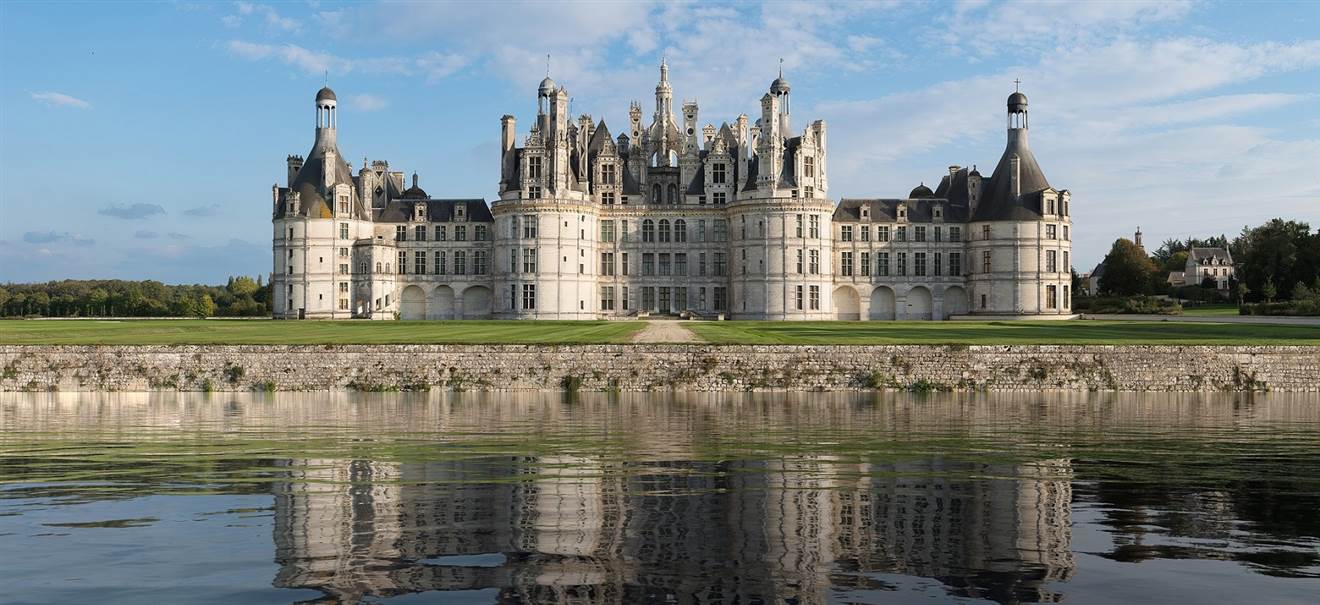 Chambord Castle + Visit of French gardens: Skip the line tickets
To product
Enter the world of Chambord Castle, an exceptional work of art, listed as a Historic Monument since 1840 and a UNESCO World Heritage Site since 1981. 
This emblem of the French Renaissance throughout the world can not be dissociated from its natural environment, the forest. It's a whole and when you visit Chambord, you do not only visit a castle: you explore a whole universe! 
From the arrival we feel this unique and magical atmosphere, then after crossing the forest, we are faced with an extraordinary architecture imagined by the french king François Ier and on which floats the spirit of Leonardo da Vinci. 
What to expect? 
Enter the world of engineering and discover the famous double-revolving staircase, more than 4500 objects of art in the re-furnished apartments. 
With your first-class ticket, access more than 60 free-visit pieces as well as temporary exhibitions (according to the cultural program). 
Visit all floors 
Visit the French gardens. Explore the acres and a half of gardens. 
Admire new views of the large facade north of the castle. 
What is included?
Your cut-line ticket. 
Access to more than 60 rooms of the castle. 
Access to temporary exhibitions. 
Visit of the floors. 
Access to the French Gardens. 
Not included:
Transport to reach Chambord Castle. 
Drinks 
Hours: 
The castle is open all year, except January 1st and December 25th. 
From 30 March to 27 October it's high season and so the castle is opened from 9 am to 6 pm.
Fom 28 october to 29 March is low season and so the castle will be opened from 9 am to 5 pm.
Last access ½ hour before the closing of the castle. 
IMPORTANT INFORMATION: 
You come with children enjoying free. Thank you for going directly to ticket control to take advantage of your clear-line advantage. Proof will be required. 
For children under 18 years the entrance ticket will be given during the check of tickets (no ticketing). Ticketing only for 18-25 year-olds of the European Union / teachers holding the education pass / people with disabilities + accompanying persons.