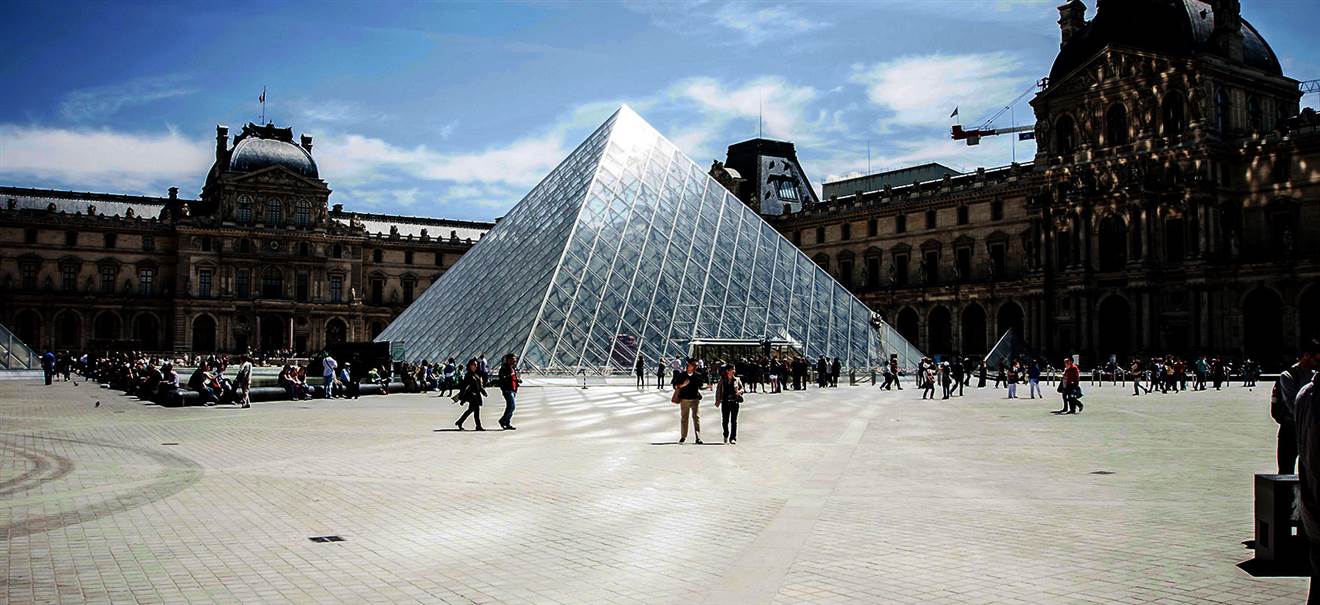 Big Bus Day Pass + Louvre museum
To product
Brighten up your day by visiting Paris aboard a Big Bus coach. You will be able to hop on and hop off as you wish at the 11 stops on both proposed routes.
The Louvre Museum is a museum of art and antiques located in the center of Paris in the Louvre. It is one of the largest museums in the world, with a surface area and its collections which include nearly 460,000 works. These represent Western art from the Middle Ages to 1848, those of the ancient civilizations that preceded and  influenced it (Oriental, Egyptian, Greek, Etruscan and Roman), and the arts of early Christians and Islam. The museum is distinguished by the glass pyramid of its reception hall, erected in 1989 by Ieoh Ming Peidans in the cour Napoleon and which has become the emblem.
Highlights:
The bigger museum of art and antique in the world 
Big Bus ticket - 1 day pass
Skip the line ticket for the Louvre museum
Transportation in Big Bus double-decker bus
Recorded commentary in 11 languages and personal earphone sets
Languages
Arabic, Chinese, English, French, German, Italian, Japanese, Korean, Portuguese, Russian and Spanish.
Children Comments:  in French, English and Spanish
Included:
Entrance ticket for the Louvre museum giving access to the permanent collections, temporary exhibitions and museum Eugène Delacroix.
Big Bus ticket - 1 day pass
**The tour will start with the Louvre museum
Departure address: 
ParisCityVision Agency - 1 Place des Pyramides 75001 Paris
**Please arrive at the agency at least 30 minutes before the start of the tour.
Return address:
LOUVRE MUSEUM 75001 PARIS
Duration:
Approx. 12 hours
Information:
LOUVRE MUSEUM:
Open every day except Tuesdays and 1 January, 1 May and 25 December, from 9 am to 6 pm, until 9.45 pm on Wednesdays and Fridays, except on public holidays. 
The closing of the cinemas begins at 5:30 pm and 9:30 pm on Wednesdays and Fridays.
Please, bring  your ID! In case you are not able to present your ID at the entrance, your access can be denied!
BIG BUS:
Audioguide available in French, English, German, Italian, Portuguese(Brazilian), Spanish, Chinese, Japanese, Korean, Russian and Arabic.
If the vehicle is not motionless, no movement is authorized.
Do not bow over the balustrades of the bus
Attention: 
The outside environment which would be close to the vehicle: signs, trees branches, traffic light
When the bus is on movement, the seat belt is mandatory.
In case of rain, a free poncho will be offered to you.
Summer:
Monday, Wednesday, Thursday, Friday, Saturday, Sunday
April 1 to October 31 2018 at 10:30
Winter:
Monday, Wednesday, Thursday, Friday, Saturday, Sunday
From Thursday, November 1, 2018 to Sunday, March 31, 2019 at 13:00